Safety measures in place for the next heat wave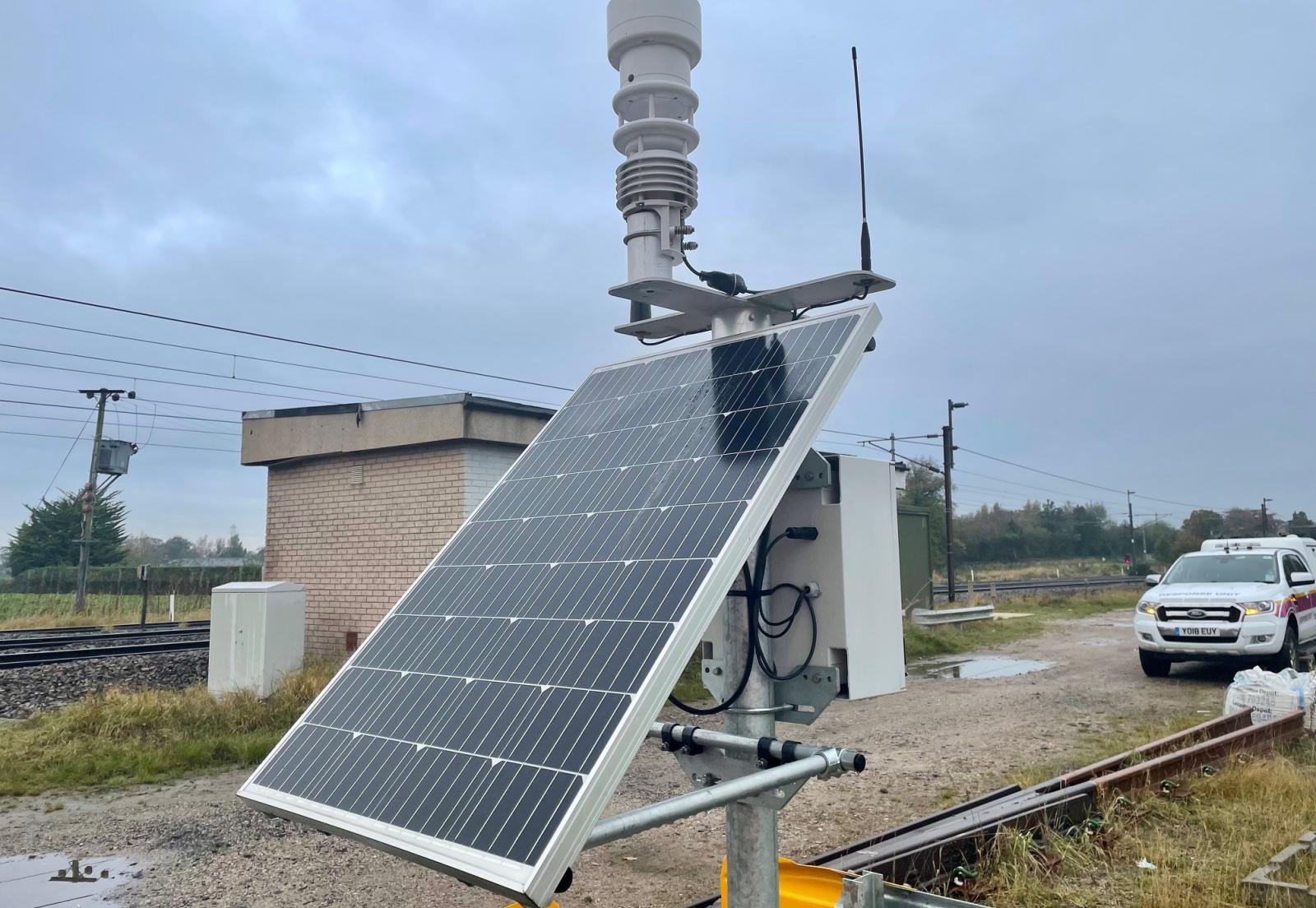 The Met Office has issued an amber weather warning due to extreme heat expected from Sunday July 17, which is expected to continue for the following days with temperatures reaching 36C in Birmingham on Monday and Tuesday. In anticipation of these extreme weather conditions, a new high-tech drone and rapid response vehicle are ready to reduce rail delays in the Midlands.
Ahead of next weekend, Network Rails Extreme Weather Action Teams (EWATs) are preparing to use all their means to ensure that passenger and freight transport can maintain the stability and safety of their operations. While measures are put in place to reduce delays as much as possible, there will be circumstances in which they are unavoidable. For this reason, passengers are given an early warning to check National Rail's inquiries regularly before departing on their journey.
Denise Wetton, Network Rail's Central Route Manager, said:
"Getting passengers moving is always our top priority. But we want people to be prepared. If soaring temperatures force us to implement slower speeds for safety reasons, please bear with us as our engineers are working to resolve the issue. This may mean that some journeys take longer.
"For those who must travel by train, we remind people to carry water with them so they can stay hydrated and to always check before traveling so they know exactly what to expect."
Extreme heat can cause considerable damage to the railway tracks themselves, particularly when the tracks are exposed to direct sunlight where they can reach temperatures in excess of 50°C. Steel rails easily absorb heat and can stay 20°C above ambient air temperature. These conditions can cause the steel to expand, causing the rails to bend, flex, and in severe cases buckling.
Measures to avoid these potentially dangerous conditions are taken with white rail sections to reflect the sun's rays and prevent the steel from getting too hot. At the same time, trains often run at slower than normal speeds to put less pressure on the tracks.
Railroad tracks aren't the only infrastructure hazard during extreme heat events, like the network of 25,000-volt overhead power cables that powertrains can be susceptible to. Temperature spikes can cause the steel wires to overheat and then hang too low – getting caught by passing trains cutting off their power supply.
Lucy Wootton, Head of the Grand Railway Collaboration, said:
"With high temperatures expected early next week, we encourage passengers to plan ahead, check their journeys and pack water to stay cool. The latest travel information is always available from National Rail Inquiries or from individual rail operators.
Network Rail has prepared for possible weather-related disruptions, establishing a system of 60 solar-powered weather stations last year, to monitor extreme conditions in real time so railway staff can make running more trains instead of imposing regional speed limits.
Currently in Network Rail's North West and Central region they are used to predict where rail crews should be deployed. Using new technology, Network Rail engineers are ready to respond to any issues caused by the heat wave and to enforce speed limits in local areas if necessary.
Interested in learning more about opportunities to become a key supplier to the UK rail industry? Attend TransCityRail and access an exclusive market of buyers from Network Rail, HS2, rail operators, major contractors and all other levels of the supply chain. For more information and to reserve your place Click here.