Police departments issue security measures after Baton Rouge, Dallas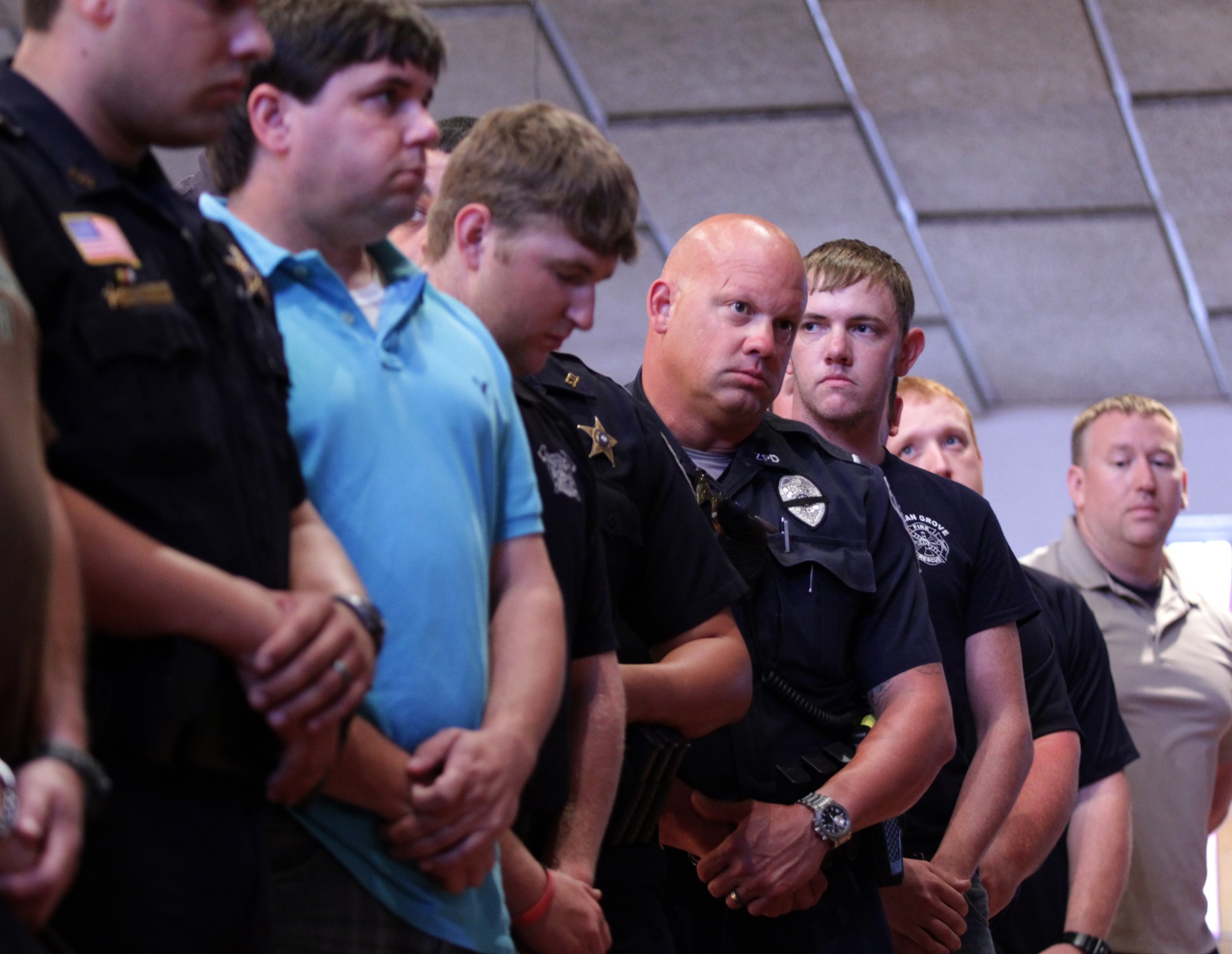 As the number of police officers killed in ambushes increases in a "shocking and unprecedented way in recent history", as the National Law Enforcement Officers Memorial Fund said in a statement, police departments across the country are putting put in place measures that they hope will protect their officers.
The Boston Police Department said on Twitter that "in light of the Dallas tragedy", his officer patrols would begin to operate in pairs. After the killing of three officers in Baton Rouge, Louisiana on Sunday, the department told its officers to be extra careful.
New York Police Department Commissioner William Bratton told CBS News on Sunday that his department is keeping officers safe by arming them with smartphones that alert them to dangerous individuals. In another CBS interview, he said his plainclothes officers would work in uniform "for the time being" and those on solo patrols would "double down" because of the Dallas and Baton Rouge murders.
"We're going through a perilous time right now," Bratton told CBS. "We are navigating uncharted waters, and everywhere we look we are in danger – not just the police, but the public."
In March, before the most recent police killings, the NYPD released a video about its officers' safety precautions, saying the department was implementing "new equipment, improved training and the latest technology." These measures included new bulletproof squad car doors, new body armor and body armor, stronger pepper spray, and more firearms.
Thirty-one law enforcement officers have died in gun-related incidents so far this year, a 72% increase from the 18 killed so far last year, according to the National Law. Enforcement Officers Memorial Fund, a non-profit organization that maintains the National Memorial to Fallen Officers in Washington, DC, and keeps statistics on officer deaths. So far this year, more cops have died in ambushes than in 2015. They were "murdered because of the uniform they wear, the job they do," said Craig Floyd, president and CEO of the Memorial Fund. Newsweek earlier this month.
Those numbers include five officers who were killed in Dallas on July 7 by Micah Johnson, following protests over the fatal shooting by an officer of two black men that week, in Baton Rouge and Falcon Heights, Minnesota.
They also include the Sunday shooting deaths in Baton Rouge of three officers, identified as Corporal Montrell Jackson and Officer Matthew Gerald of the Baton Rouge Police Department, and Deputy Sheriff Brad Garafola of the Parish Sheriff's Office. 'East Baton Rouge. Other officers were injured. The shooter has been identified as Gavin Long, a US Army veteran who also died in the incident.
Unlike past police killings, the most recent incidents appear to have been inspired by the anti-cop rhetoric that has been building since the 2012 death of Trayvon Martin, which inspired the Black Lives Matter movement.
Dallas Police Chief David Brown told reporters after the incident that the suspect "said he was upset about the recent police shootings" and that he "stated he wanted to kill whites, especially white officers".
"If we're going to spew anti-cop rhetoric, anti-government rhetoric, then we have to realize there could be consequences of the type we saw in Dallas," Floyd previously said. Newsweek.
And after the Baton Rouge killings, Louisiana State Police Col. Michael Edmonson told a press conference, "There is no doubt that these officers were intentionally targeted and murdered. C It was a calculated act against those who work every day to protect the community."
To be sure, the number of officer deaths has steadily declined since the Prohibition era. Some have argued that it has never been safer to be a police officer. According to FBI statistics, 51 agents were killed in the line of duty in 2014, the year for which the most recent data is available. That's half the number of people killed in 1996, when the FBI said it had the lowest number in 20 years.
Besides those in Boston and New York, other police departments issue warnings to their officers. In an email to Newsweek, a spokesperson for the Chicago Police Department said: "Currently there is no threat to Chicago, but notifications have been made to CPD officers and we continue to patrol in pairs and in uniform and remain vigilant. ."
A spokeswoman for the Philadelphia Police Department also said Newsweek that the officers now work there in pairs.
According to The Washington Post. Cathy Lanier, chief of the Metropolitan Police Department in Washington, told the To post that she also called for increased security around police buildings and car parks and sent extra police to the streets during protests.
The New Orleans Police Department told its officers that two squad vehicles should respond to calls instead of just one, The Wall Street Journal reported.
Robert Taylor, a criminology professor at the University of Texas at Dallas, says pairing officers can help them feel more comfortable in the short term, but is less effective in the long term.
"One-person cars are just as safe as two-person cars," he says, noting that more than 90% of departments use one-person cars. Taylor, who is also a fellow in residence at the Caruth Police Institute, a Dallas-based think tank on policing strategies, and has consulted with police departments nationwide on officer safety, says having individual cars is more effective because there are more vehicles patrolling and available to respond to calls. "It's better to have more cars for one person on the street than fewer cars for two people," he says.
Pairing up cops for now can be helpful, Taylor says, "just to make officers feel better about their jobs, so they can feel safer about their jobs. There are four eyes instead of two eyes when they walk into a building. But in the long run that's not how policing is going to be done in this country."
He says departments should tell officers to stay alert and aware. "They have to look at the rooftops, they have to look and see who is hanging around before they enter an establishment," he says. He adds that agents need to remember the basics they learned in training, which they may have forgotten after years of routine calls, and ask the community for help.
But "the sad reality is," Taylor says, "you can't protect yourself 24/7, all the time. If someone's out there to catch you, they're going to get you."