Night Work Zone Safety Guide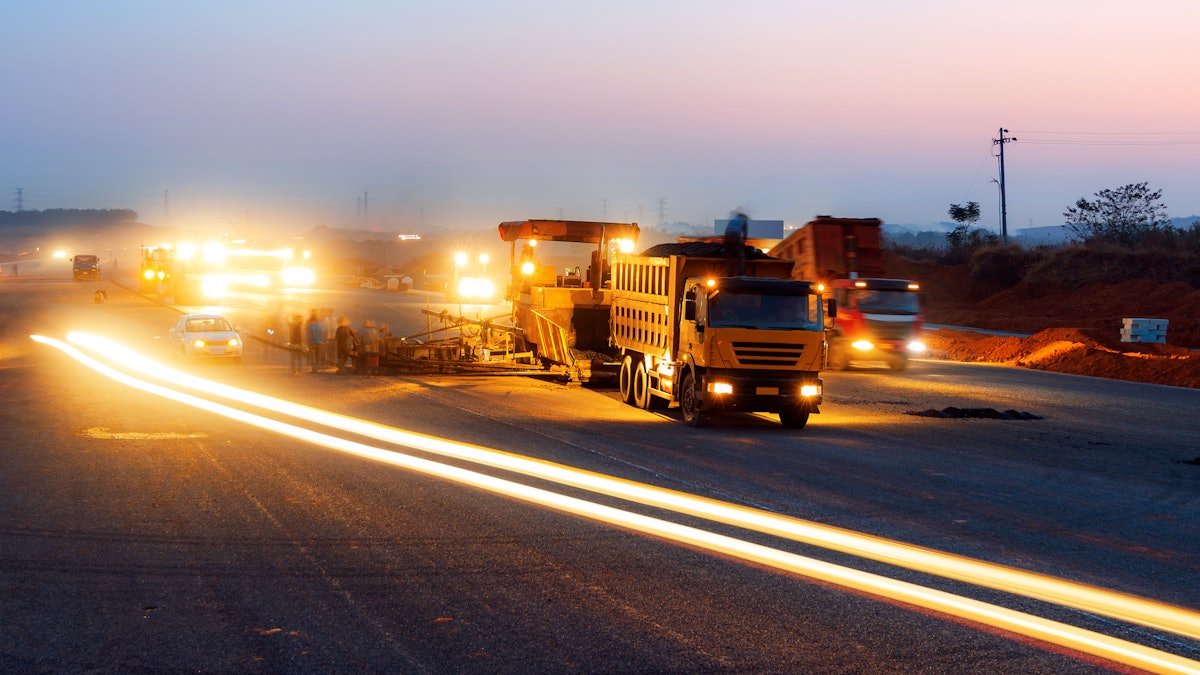 Day or night, employee safety should always be a top priority for those working in the pavement maintenance industry. For people working at night, additional safety measures must be put in place to prevent accidents on the construction site. There are a variety of circumstances that can put an employee's safety at risk, such as irregular sleeping and eating schedules leading to impaired decision-making, the lack of natural light to see the construction site and the worry of reckless drivers are just a few examples. It is essential that contractors are aware of the different signs of a hazardous work area.
Contractors and project managers should have a plan in place to help reduce disasters for those working night shifts. Providing workers with simple tips and information on how noticing hazards can be used to avoid dangerous situations — increasing their safety and that of those around them. Solutions could include healthy meal options to keep your mind sharp, proper lighting settings to see the job site, giving appropriate breaks for those who feel drowsy during their shift and more. By understanding the risks associated with night work, employees can not only work in a safer environment, but also more efficiently.
Download Night Time Zone Safety Guide
Pavement maintenance and reconstruction magazine has created an essential guide to help contractors prevent accidents while keeping them safe on the job. To download Night Work Zone Safety Guide for valuable information and tips to help pavement maintenance crew members get through the night shift injury-free.