New research highlights roundabouts as a safety hazard for cyclists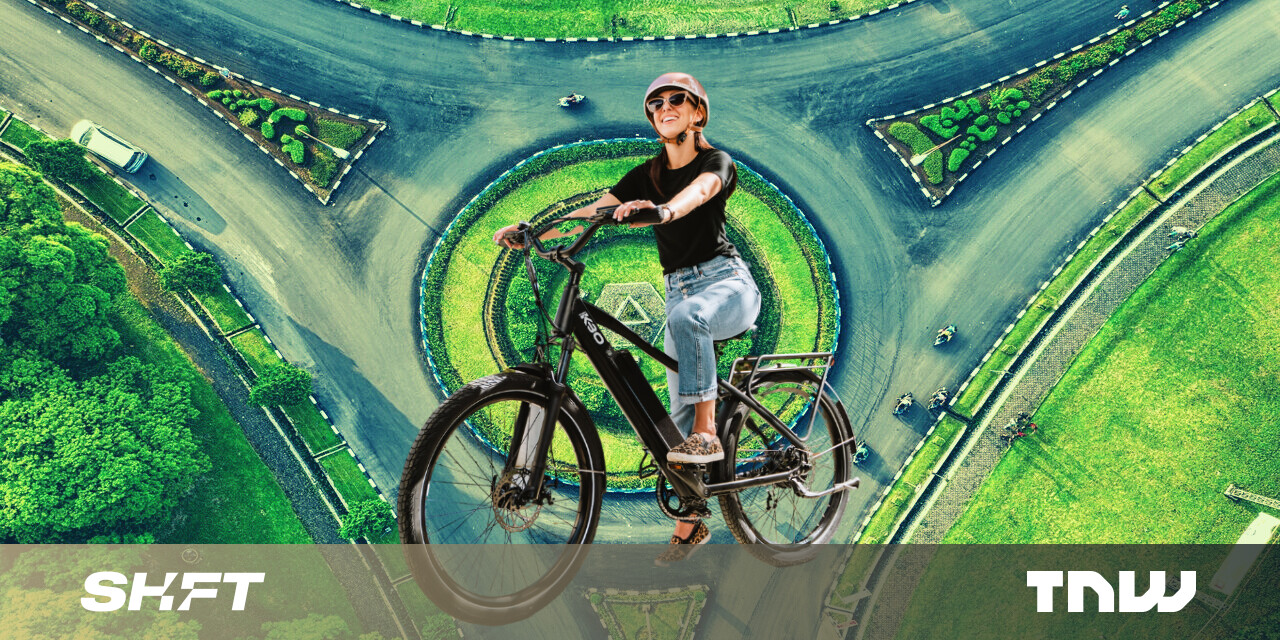 This week new to research found that roundabouts are over-represented in bicycle crashes.
Dutch traffic office GOING THROUGH looked at crashes recorded at intersections involving cyclists between 2014 and 2021. He revealed that most bicycle accidents at intersections in the Netherlands occur at roundabouts. Specifically, 12% of total bicycle crashes involved intersections, or nearly one in eight.
Roundabouts are designed to improve traffic flow, especially for motorists, by removing stop signs and traffic lights. They reduce the number of conflict points between road users and the speed of vehicles at intersections.
VIA Traffic expert Erik Donkers said Het Parol that with electric bikes, cyclists no longer move at the same speed. This makes it harder for drivers to assess whether they have time to enter the intersection:
"A roundabout is more complicated all the same: as a road user, you have four points of conflict. If a car hits a bicycle on a roundabout, even at low speed, things quickly go wrong.
He suggests the solution is to change the current roundabout right-of-way rules, which now favor cyclists.
"Reversing the right of way gives the rider more responsibility and possibly avoids a false sense of security."
Existing research offers an incomplete picture of the experience of cyclists in roundabouts
In 2021, Niranjan Poudel & Patrick A. Singleton conducted a literature review of 49 different studies of bicycles and roundabouts.
For example, in 2008, researchers in Belgium found that their installation resulted in a 27% increase in "cyclist injury crashes" and a 40% increase in serious or fatal injury crashes involving cyclists.
However, Poudel & Singleton note that many studies only analyze data on bicycle crashes or observe behaviors and driver/cyclist interactions, which provides an incomplete picture of cycling.
Moreover, only a few researchers have surveyed cyclists' perceptions of safety. For example, cyclists may avoid intersections because they perceive them as difficult to navigate or dangerous, and researchers should account for this in their data.
However, their research suggests that high-speed multi-lane roundabouts are the worst for cyclists.
When cyclists "take the lane" and operate like vehicles, they are more likely to experience difficulty entering drivers who may have "looked but did not see" (and therefore not yield) to the cyclist .
Researchers argue that the safest roundabouts are small with larger or taller central islands, single lanes, low traffic speeds and low vehicle traffic volume.
New vehicle classes can create new challenges for road harmony
On-road challenges arrive before we even think of autonomous vehicles. The next decade sees an influx of two-, three-, and four-wheel light electric vehicles, from e-bikes to autocycles.
Most are much smaller than standard cars (EV or ICE) and operate differently. Some can only travel on cycle paths, others have carte blanche.
They may encounter some of the same challenges as cyclists when interacting with motorists. Australian cyclists and motorcyclists use the phrase SMIDSY (Sorry mate, didn't see you) as a common challenge to share the road with drivers. And as roads become more diverse, the way we travel them may need reassessment.