Know This Essential Hiker Safety Guide | To travel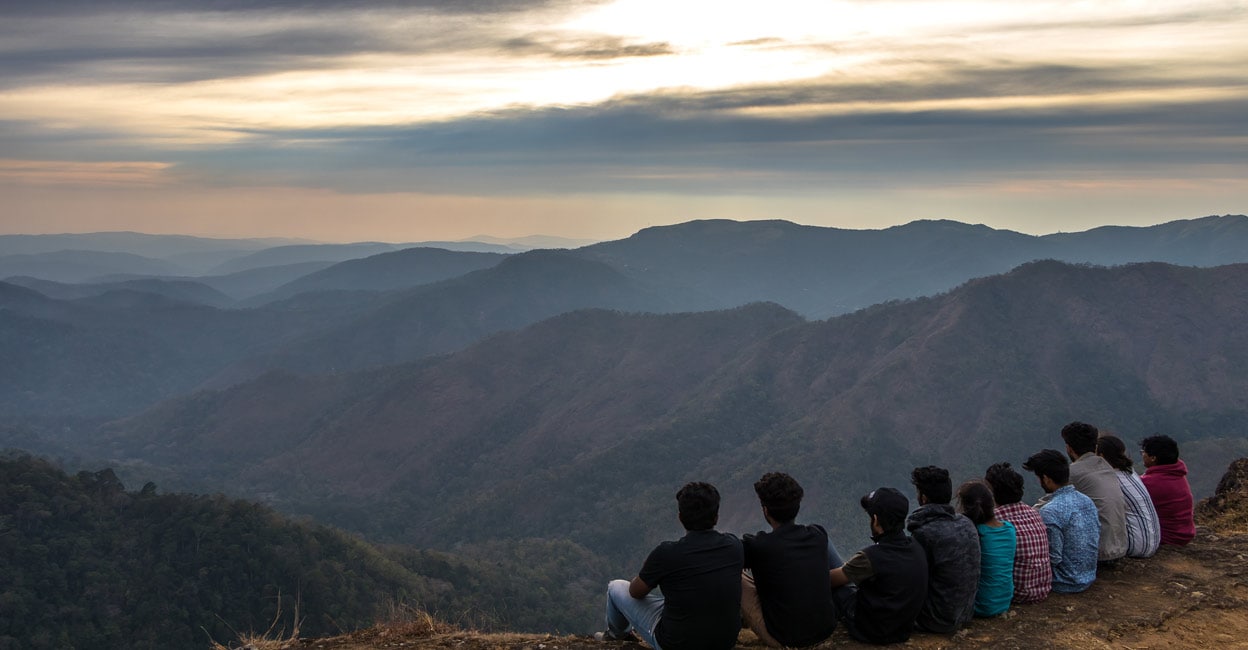 Idukki may have some of the state's top hiking spots. It will always be a memorable hike amid the mountains and hills for any travel junkie who loves adventure. But it is equally dangerous to make this journey without sufficient training and professional help. Last month, a young man died after falling from Karadipara viewpoint in Munnar.
Trekking in the mountains and hills remains a favorite adventure sport for all travel junkies. Idukki, with its exquisite landscape and mountain ranges, is a popular destination for trekking enthusiasts. Some of the favorite trekking points include Meesapulimala, Kolukkumala, Chokramudi, Wagamon mottakkunnu, Ulupuni, Kurinjimala shrine, Kulamavu Kunnu, Palkulamedu, Ecopoint, Nadulaani, Meenuli, Chathurangaparamettu, Senapathi Swargammedu, Mathikettanchola, Adimali Pettimudi, Kalvari Mount mala.
Need for training
There are many places that offer professional trekking training in the state. The Devikulam Adventure Academy, which falls under the National Board of Youth Welfare, already offered training in trekking and mountaineering. Unfortunately, post Covid this institute has more or less closed shop.
Wild elephants at forest fire
There are still incidents of hikers being chased by wild animals and stranded in the mountains. This is why it is very important to take safety precautions before embarking on a trek.
Your first task is to take permission from the relevant authorities before beginning your journey. For hikes in the forest, you need permission from the forest officers. They will be there to help you in the event of a crisis. It is also dangerous to annoy wild animals, make noise and take pictures.
Get help
At forest department trekking, they usually send a guide along with the trekking group. The Kerala Forest Development Corporation guide will be there if you are planning a trek in Meesapulimala. You can also expect the service of a guide from the Forest Department if you want to travel to Mathikettanchola National Park. But this will not be the case in other destinations that do not offer trekking packages. If so, hire a guide from the Forest Department.
Places and climate
Climate change will be sudden and unexpected in various places in Idukki. It is therefore best to take the necessary precautions before starting your trekking expedition. At most hiking points there is a risk of landslides during monsoons and forest fires in summer. A sensible traveler is someone who will always postpone their trip if the climate is not suitable for trekking. Avoid traveling at night.
Mobile phone
Today most of us are ready to travel anywhere as long as we have GPS tracking feature in our phones. But that would be too ambitious because sometimes even cell phones will leave you in the mountains and hills. There are endless chances of being isolated if you lose your cell phone signal.
What's in my bag?
In addition to water and food, make sure you have medicine, a jacket, trekking pants, hiking shoes, a torch, and a power bank in your bag before you start.
What to do if you are isolated?
One of the first things to do if you think you've wandered off is to stay calm. First find a place where you will be safe from animals and rest. But make enough noise to attract attention so that someone is there to rescue you.
Don't forget the tragedy of Kurungini
On March 11, 2018, a 39-member team traveling to Kolukkumala from Kurungini in Tamil Nadu was trapped in a forest fire. 23 of them did not survive the burns. The others are still recovering. Atulya Mishra, Principal Secretary for Revenue and Disaster Management of Tamil Nadu, reported to the Tamil Nadu government that the calamity happened while the group was traveling without official permission. But in the report of the joint commission appointed by the government of Tamil Nadu, they blamed lax forest officials for the incident.
Watch out for these unsuspecting traps
Kumali: When you embark on a journey into the mountains, you might encounter several unsuspecting treacherous traps on the way. It should be remembered that even the most experienced and trained forest officers do not attempt to move through forests alone.
The presence of wild animals is what you need to watch out for. There will be snakes and tigers on the mountains and the grasslands. You might find wild elephants and wild buffalo grazing near the grasslands. And poisonous crawling creatures usually come out at night. If you spend a lot of time in the forests without water, you risk becoming dehydrated, which, in turn, will numb your legs. You may be able to survive in the forests without food but without water.
It is said that along with their uniforms, a blunt knife is also an important accessory for forest officers who travel to the interior of the forests. It is a question of extracting water from the vines of Rangoon which retain water during the journey. Also, if you make proper markers on your way to Chenkuthaya's forests and streams, you may be able to find your way back.
If you do not move according to the direction of the winds, you risk being caught by wild animals. It is said that you travel with the winds to hunt these wild animals. You can find the direction of the wind by burning paper or spreading sand in the air. Traveling during the monsoons will be extremely difficult. As the atmosphere will be cloudy, it will even be difficult to find the way. Never make the mistake of traveling without taking safety precautions or being advised against by the relevant authorities. One should only make this trip with sufficient security measures as well as with the authorization of the forest agents.
(Details are prepared by Muhammed Anwar, Deputy Director, Forest Training Institute, Thiruvananthapuram.)