Hot weather safety precautions for the Royal Welsh Show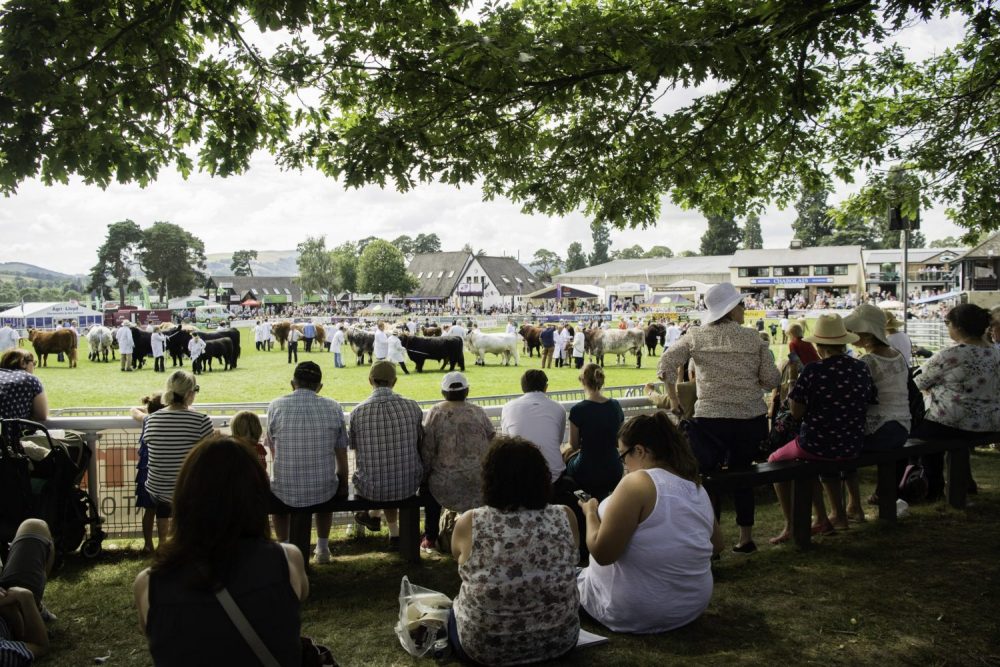 Royal Welsh Agricultural Show 2017 Builth Wells Powys Wales
HOT weather protocols have been introduced for next week's Royal Welsh Show, which is expected to draw several thousand visitors to mid Wales during the heat wave.
The Royal Welsh Agricultural Society (RWAS) is taking extra precautions and working with partners to mitigate heat risks and improve safety for people and animals during the four-day show, which begins on Monday July 18.
To protect those visiting, exhibiting and working at the event, RWAS has introduced the following:
additional water resources will be available for both livestock and people;
temporary charcoal barbecues will be prohibited at all venues due to the risk of fire;
visitors are reminded to wear sunscreen and a sun hat and to bring a bottle of water to use our many water refill points around the exhibition grounds to stay hydrated;
additional covered seating areas have been created for visitors to rest in the shade beside the horticulture marquee and in the council area.
dress codes for officials and competitors are relaxed as needed.
Dogs are not allowed on site – with the exception of service dogs – and should not be left in cars.
Additional safety measures are put in place in conjunction with Builth Wells Safety Advisory Group. All visitors to the show are urged to follow the advice of Public Health Wales.
Many arrangements are also made within the breeding section. Additional water will be available and fans have been installed in all livestock buildings with new and improved fans in the most vulnerable areas.
Cattle arrival times have been changed to accommodate cattle early in the morning and late in the evening, to avoid queues at the hottest times of the day.
RWAS vets will be on call during the set up and duration of the event, with stewards also on hand to help with any issues.
Temperatures in livestock buildings will be continuously monitored to support real-time decisions. Course times will also be taken into account, which can be modified if necessary.
RWAS says it is working in partnership with the Met Office, Dŵr Cymru, Public Health Wales, Chief Veterinarian, local authorities and all blue light services to ensure the show is a great success, despite the weather conditions planned.